Read Time:
4 Minute, 30 Second
Now there are a lot of cosmetics and masks on the shelves of our stores, but I prefer using the means our grandmothers used.They knew how to call themselves.In the preservation of beauty they were helped by natural remedies of herbs and fruits.
Today I will share with you my recipes that I use myself and I will tell you how to strengthen hair with masks at home.Probably from all offered you also will pick up for yourself that something useful.
Masks for strengthening and growth of hair
Cognac – 1 part, onion juice – 4 parts, decoction of roots of burdock – 6 parts.Mix everything.Rub into the scalp half an hour before washing and rinse with broth of birch buds.Using this recipe, your hair will strengthen and get a healthy shine.
Also there is a very wonderful recipe for strengthening hair that I use often.This procedure should be done daily for several days.
Take 5 fresh eggs, 5 tablespoons of honey, 5 table vodka, 2 tablespoons of onions.Mix well and let stand 5-6 hours in the room, and then put in the refrigerator.Every day, cast a little in a mug, heat in a water bath and rub into the roots of the hair, then you need to cover the head with a plastic wrap, on top with a kerchief or kerchief and hold for about 1 hour.Rinse off with warm water.
At this time it would be good not to use shampoos, especially since the mixture includes an egg that cleanses the hair well.This quantity of the prepared mixture is enough for 8-10 days.Courses can be done 3-4 times a year.
Here are a few more recipes for strengthening hair and changing hair color …
Take 2-3 handfuls of dry chamomile flowers, as much cleaned onion husks, pour about 1 liter of steep boiling water.With this infusion, rinse after washing your hair.They lighten a little (especially if used for a long time), a lively shine appears, the hair becomes silky.
Decoction from the shell of walnuts gives a rich walnut color with a soft matte shade.
For cosmetic purposes, you can use everything at your fingertips.For example, you can cook the beetroot in the peel, then remove the peel and put it in a saucepan, pour water 0,5 liters and boil on low heat for 2-3 minutes.The solution must be infused for a day, after which, drain and water their head.You will feel like your hair is "thanked" for it!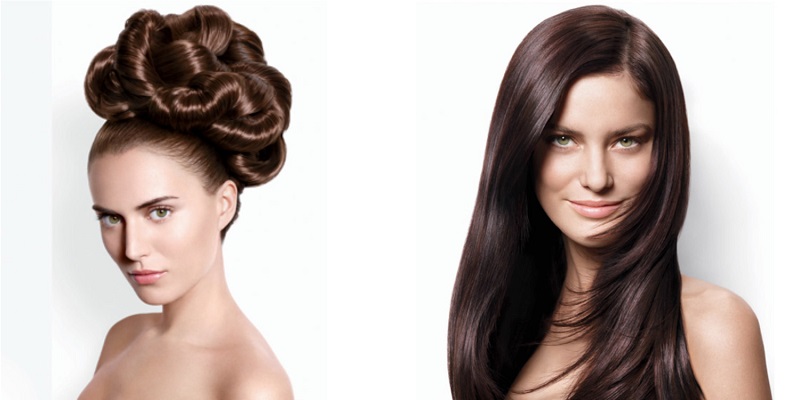 Who has soft hair, if desired, they can be made rigid.To do this, boil the carrots and this broth rinse your hair.But do not overdo it!This haircut is not all …
You may also like to read: Dandruff, a problem for the head!
To strengthen hair and get rid of dandruff, such recipes are suitable …
Juice of one lemon, 1 tablespoon of castor oil, and egg yolk.
Juice of a large onion, 1 tablespoon of honey, and 1 tablespoon of castor oil.
Grated garlic and 50 grams of alcohol or vodka.
Juice is a large carrot and 50 grams of alcohol or vodka.
Root of burdock-3 tablespoons to insist for 3 hours in half a liter of boiling water and rub in the head, apply as lotions or compresses.
Mokish the most black and cheap bread soak with water for the night (or hours for 12), squeeze, warm, apply to washed hair, nourish longer skin of the head, can be heated by warm air from the fan, rinse well, rinse well.The procedure can be continued by applying a colorless henna to the head.
100 grams of lime color pour 2 cups of water, bring to a boil, let it brew.Strain.Rub into the scalp daily.This procedure helps not only from dandruff, but also for those who have dry hair.
How to strengthen hair falling out?
1-2 tablespoons of crushed leaves of meadow geranium pour 2 glasses of cold water and insist 8 hours.Strain.Warm up to body temperature and wash with head infusion.Do not wipe.Repeat after 1-2 days for 3-4 weeks.
Infusions prepared from medicinal herbs for strengthening of hair
Mix the equal parts of the crushed dry herbs: nettle, mother-and-stepmother, St. John's wort.Brew at the rate of 1 tablespoon mixture per 1 liter of boiling water, insist 15 minutes, strain and rinse hair after washing.Dry without wiping.After several weeks of such procedures, the hair gets a beautiful, lush appearance, they are well-kept styling.But I advise you to use this recipe for those who have dark hair – theSt. John's wort tinges up the hair a little.
Mix the equal parts of the crushed dry herbs: nettle and colts foot.Brew at the rate of 1 tablespoon mixture per 1 liter of boiling water, insist 15 minutes, strain and rinse hair after washing.Dry without wiping.After a few weeks, the hair becomes lush, beautiful, and obedient.This recipe can be used by anyone with any hair color.
Take 1 tablespoon burdock, marigold flowers, leaves and flowers of nasturtium, nettle leaves, root of ayr, pour 1 liter of hot water, insist 30 minutes.Strain.Rinse hair after washing.Dry without wiping.