Read Time:
2 Minute, 12 Second
In addition to helping you lose weight, the fish oil regulates cholesterol levels and prevents diseases. Check it out!
The fish oil is synthesized from the fatty tissues of some fish and contains essential fatty acids of the omega-3 family, which offer numerous benefits. It is commonly introduced into the diet as supplements as gel capsules of fish oil.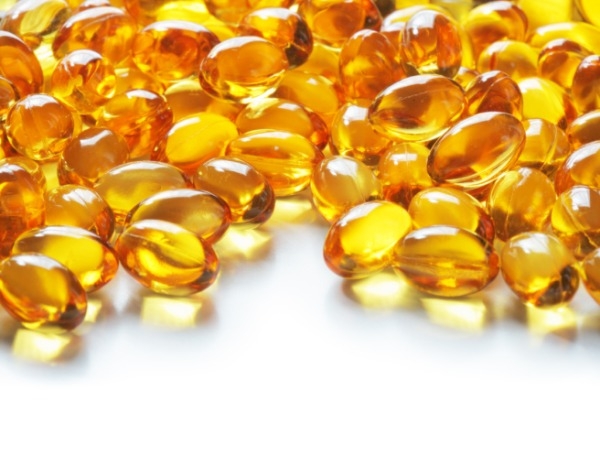 Learn what are the main benefits of fish oil – Omega 3 for Health:
Help in hypertension
Studies show that the consumption of omega-3 can reduce the blood pressure being prescribed by some physicians.
Heart diseases
In addition to lowering blood pressure, fish oil reduces the chance of sudden death in people with heart disease, prevents the development of plaque in the arteries – causing obstruction, reduces the likelihood of stroke and heart attack, reduces the levels triglycerides and reduces the risk of arrhythmia.
Natural treatment for psoriasis
Fish oil helps reduce and relieve inflammation caused by psoriasis disease.
Mental health
According to studies, supplementation with the omega 3 showed significant reduction of symptoms and effects of depression (more omega 3 type EPA that the DHA type). It also promotes improved memory and reasoning. There are theories that the fish oil may assist slightly in Alzheimer's disease and bipolar disorder, but nothing has been proven yet.
Fish oil in pregnancy
It is scientifically proven that consumption of omega 3 in early pregnancy results in a higher psychomotor development of the fetus. Also showed results in relation to care of children whose mothers did consumption of omega 3 fatty acids, proving that brings long-term benefits.
It helps prevent cancer
The omega 3 complex can help inhibit and slow the development of cancer cells, preventing some cancers, such as prostate cancer and breast cancer.
Promotes satiety
Fish oil omega 3 is able to release serotonin, a hormone that decreases appetite, promotes satiety  and improves mood.
Fish oil thins or fattening?
The fish oil calories are absolutely insignificant. Unless you melt the capsules and use to fry drumstick, will not get fat. On the contrary, it even loses weight omega 3 is able to activate the enzymes that promote fat burning. Associated with a good diet and exercise, fish oil omega 3 may become important in the elimination of fats.
How to consume fish oil
The capsules should be eaten with the main meals – lunch and dinner – as indicated on the product packaging.
It is recommended to consult a professional before consuming this supplement. People sensitive to fish should be avoided because it may suffer side effects such as nausea, diarrhea, and headache.